Herb Baybuza
Research Heraldry Herb Baybuza
Herbarz Polski translation
Baybuza herb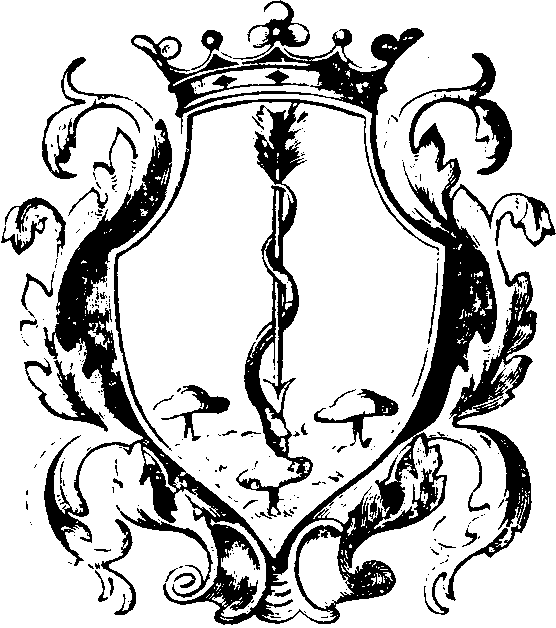 The following article is a direct translation from the classic Genealogical and Heraldic reference "Herbarz Polski" by Kasper Niesiecki S.J., (Lipsk) edition 1839-46.
Neither Paprocki nor Okolski writes about this one. A vertical arrow points downward in a field of red. Its iron point pierces the head of a snake which has wound itself around the arrow so that its tail touches the feathered end of the arrow. The arrow's point is embedded among three mushrooms, one of which is in the foreground and the other two are on either side of the arrow. Above is a common single crown.
The origin of this coat of arms is uncertain as is the case of others originating in Lithuania or Russia. It is said that a notable Negro, who had enjoyed a long honorable stay in the court of the Lithuanian Prince, assisted the Prince in the field one day, when he spotted a snake and let fly an arrow so effectively that it pinned the head of the snake into the ground.
Copyright © 1982 Josephine M. Piegzik. Used by permission. This article originally appeared in Polish Genealogical Society Newsletter  (Vol. 4, No. 2, Fall 1982), the journal of the Polish Genealogical Society (of America).
;